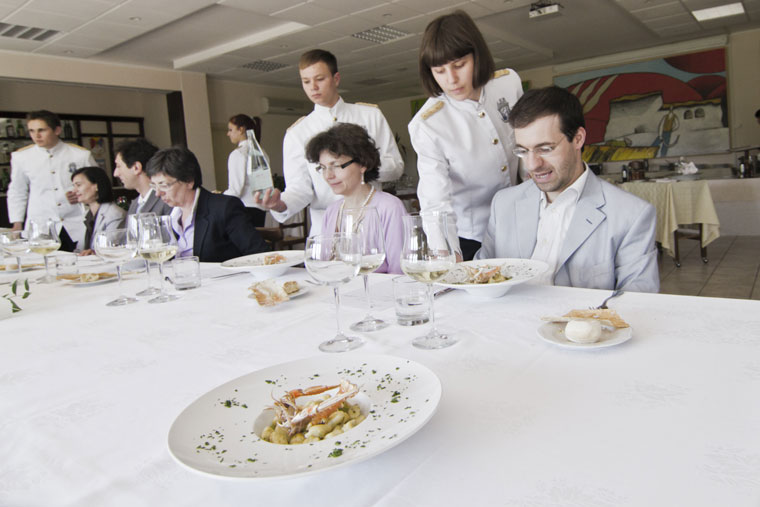 The Vocational Training Agency "Colline Astigiane" proposes successfully for the tenth year the project "Didactic Restaurant".
The didactic restaurant is one of the training activities promoted by the school with the aim to provide to the students of second year, in the two-year course, and to the students of the third year, in the three-year course, the chance to increase the luggage og knowledge with an important "testimonial" of the restaurant world.
The professionals convey precious spurs, enthusiasm and motivation.
The students of the courses "Operator catering", divided into "Cooking – preparation meals" and "Services of dinning room and bar" with exceptional chef from the most renowned local restaurants, will have the opportunity to practise and to compare with the operational reality.
Business simulation
Experimenting with didactic restaurant activity, the students will be able to put into practise their knowledge and learning for the execution of the dishes, preparation of tables, the combining food – wine, the translation of the menu in a foreign language, the service and presentation of wines, and the knowledge of tax records.
That is a real business simulation.
In that day the school becomes in a real restaurant where real clients can come to dinner, after booking.
The restaurant celebrates 10 years.
Article published on "Nuova Provincia" of October 23, 2012.