During the sixteenth edition of IOLAVORO (I work), the most important job fair in Italy, from 9th  to 11th  April in Lingotto Fiere, it was the first edition of World Skills Piedmont Championship Craft Olympics. In that international championship young people, who are from 17 to 22 years old, challenge each other in the arts and crafts.
The Department of Work and training of Region Piedmont with Work Piedmont Agency organized the regional selections. In Bolzano next October the national championship will take place. Then in Lille, France, always in October, it will be the European championship and at last the world championship in Sao Paolo – Brazil in August 2015.
The Crafts were: chef, waiter, pastry chef, web designer and auto mechanic. The competition days were three, with 46 boys and girls from Professional Institute and Vocational Agency, 25 experts for the technical jury.
The competition were from 9th to 11th  April. In the afternoon of 11th April there were the closing ceremony and the award ceremony of World Skills Piedmont.
Our Vocational Agency participated with ex cook – student Luca Piras and ex waitress – student Camilla Leccà.
For "Chef" craft, our student Luca Piras won the first place with a gold medal and for "Waiter/Waitress" craft, our student Camilla Leccà won the second place with a silver medal.
Great success and satisfaction for our Hotel School.
Now we have the national championship in Bolzano.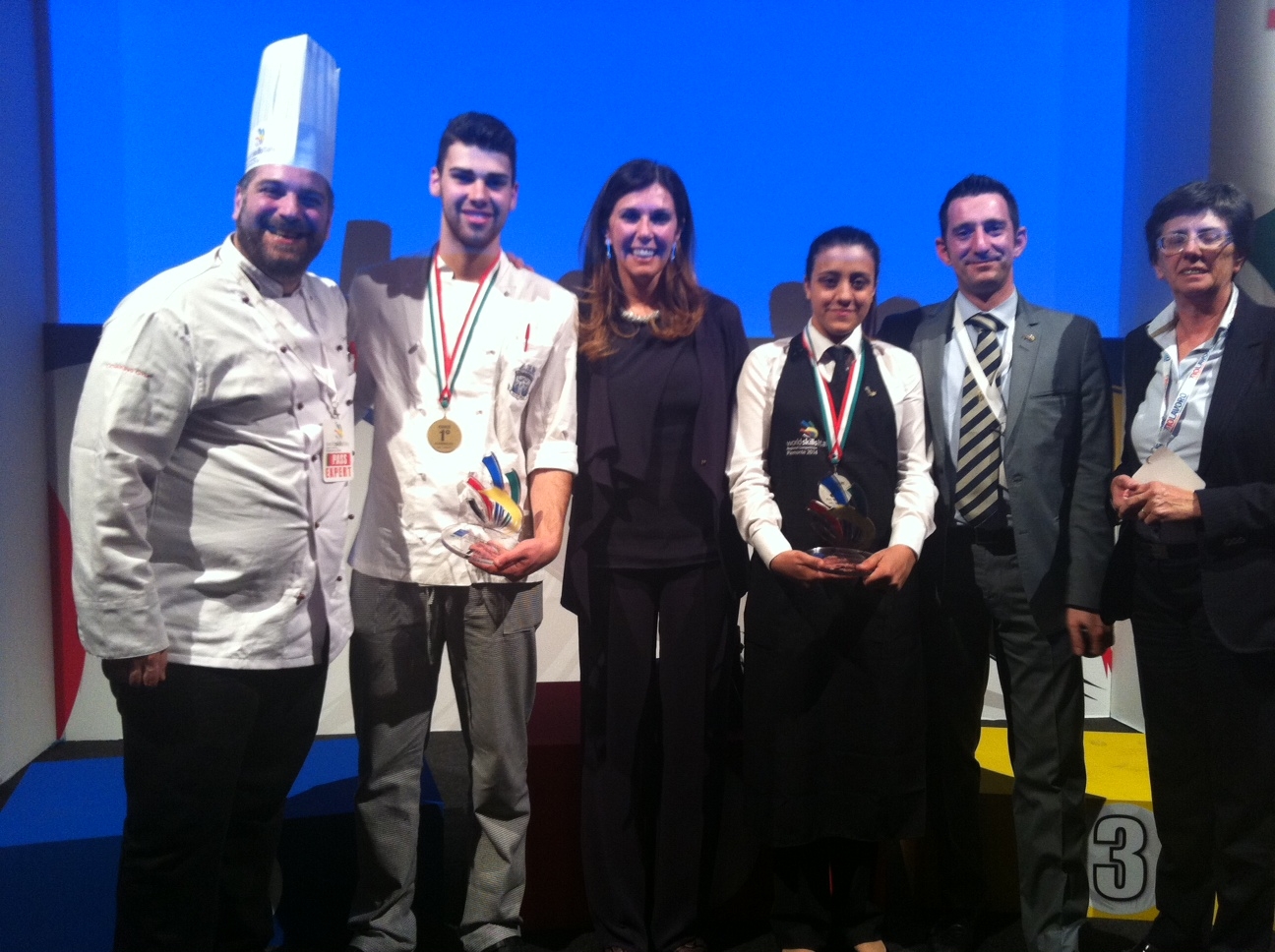 In the picture from left: Mr Sergio Maria Teutonico chef of jury, Mr Piras Luca, Regional Councillor to Vocational Training and Work Mrs Claudia Porchietto, Miss Camilla Leccà, Mr Luca Icardi maitre of jury and Mrs Lucia Barbarino manager of Vocational Training Agency.